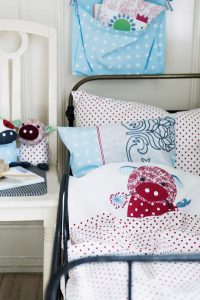 Started in 2005 with the website, Nordic Kids was born out of a desire to find striking baby clothes featuring that indomitable Scandinavian style and bring them to the UK. Many of the greatest talents from that region were creating gorgeous and funky clothes and accessories for children but were yet to be seen over here.
Scandinavian design and style has an effortless quality to it that manages to combine clean lines with vibrant colours and bold prints and yet somehow still retain an element of understatement that gives it a worldwide reputation. It was labels that achieved these characteristics that inspired the creation of Nordic Kids.
Initially catering for children up to four year olds, the popularity of the collections amongst discerning parents who wanted their children to stand out from the crowd meant that the site was soon expanded. We now offer little ones up to the age of ten a chance to make their own individual style statement as well as a fine selection of children's toys, books, accessories, bedding and nursery furnishings.
As the first stockist on these shores of labels like Katvig, Plastisock, Ej Sikke Lej, Danefae, Mini Rodini, IdaT and many more, it has been an integral part of our mission in life to hunt down the coolest labels in the Nordic region and make them available before anyone else.
We are still constantly evaluating, working and cooperating new brands and adding them to the site when we think they're fabulous – just like these suggestions for anniversary gifts for different years by the Eternity Rose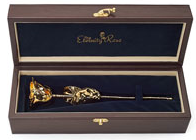 or  these nice beauty sets from john Lewis. So keep checking back to see what our latest discovery is. In fact, why not join our email list and we'll let you know when we've found something new!
Here at Nordic Kids we love animals and so, for animal welfare reasons, we do not stock any items that have real fur or have a feather/down filling. If we have any merino wool items, please be assured that we will have checked with the supplier that the yarn sourced is mulesing free.
Your feedback is always greatly valued so please feel free to contact me directly if you have any comments or questions.
Brands